Ever wonder what size to make a quilt or table runner or placemat? We do too sometimes, so we looked around at a whole bunch of different sites and charts and came up with a pretty good idea of standard sizes for most projects.
First of all, for the table runners and toppers that are some of our favorite items to make, we found the range to be quite broad. Some were as small as 17 x 22 inches and others were as large as 30 x 60 inches! That would cover a pretty big table. In general, we like our toppers to be either square, from 25 inches to 36 inches, or fat rectangles, like 22 x 36 inches or 24 x 40 inches. Toppers are usually centered on the table to look pretty, and cannot be used along with placemats.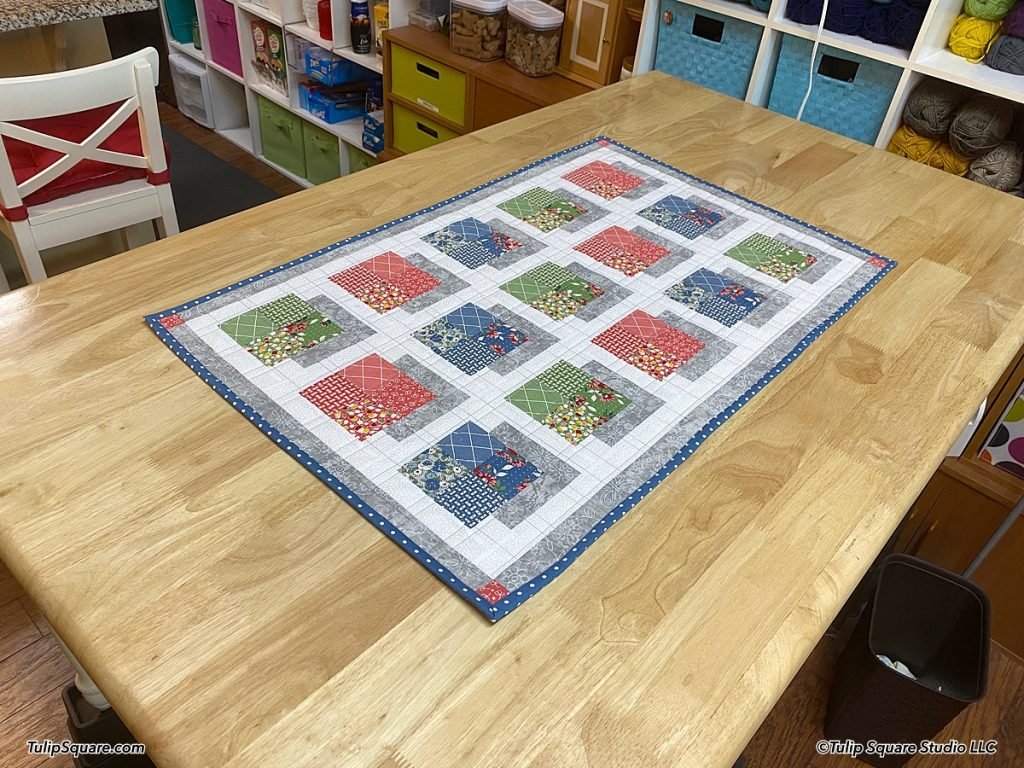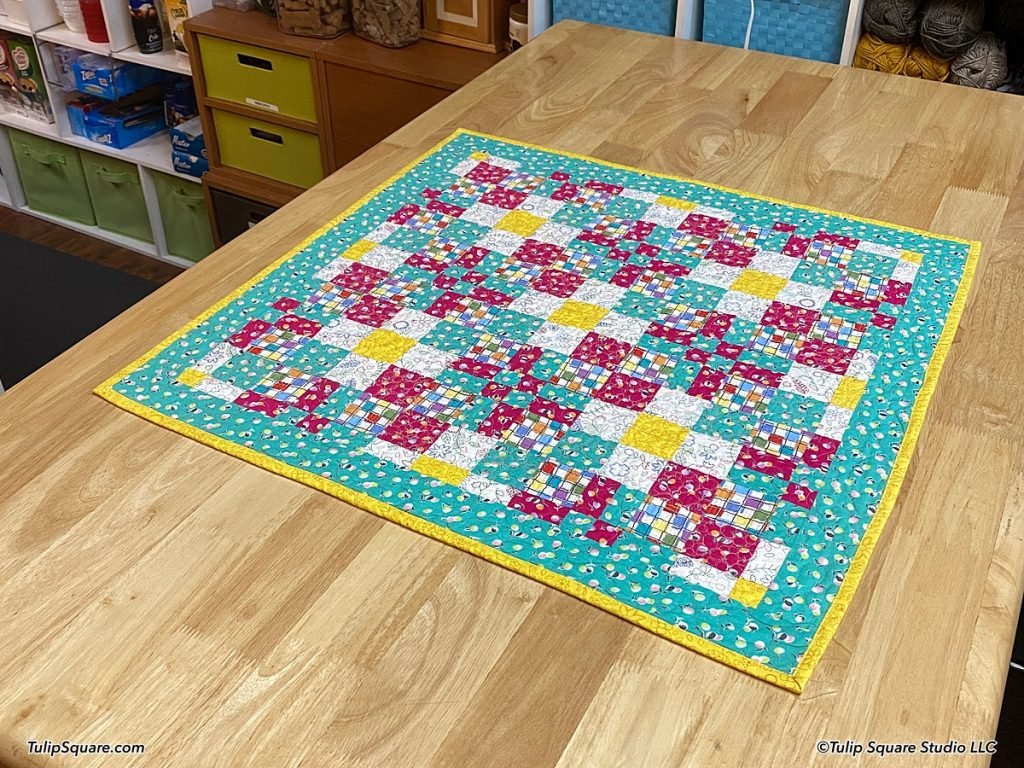 ---
Longer ones we call table runners, which will often fit on a table with placemats. Runners are usually at least three times longer than they are wide, and sometimes even 4 or 5 times longer. This gives you the option of adding or subtracting a block on some designs, to make the runner longer or shorter.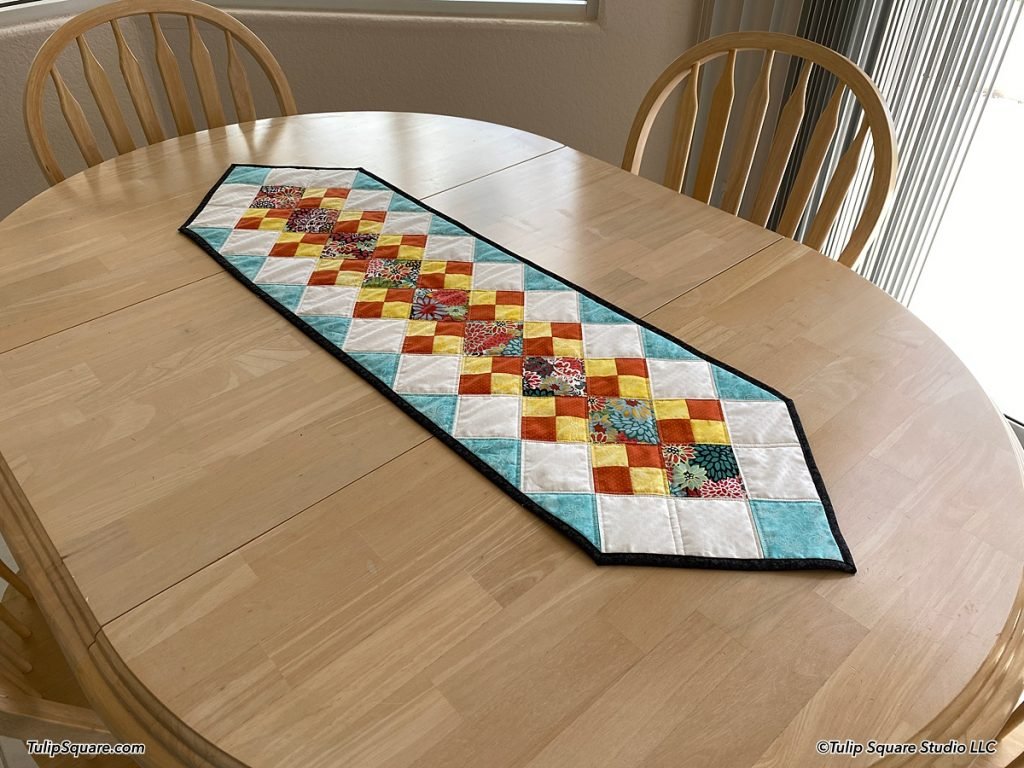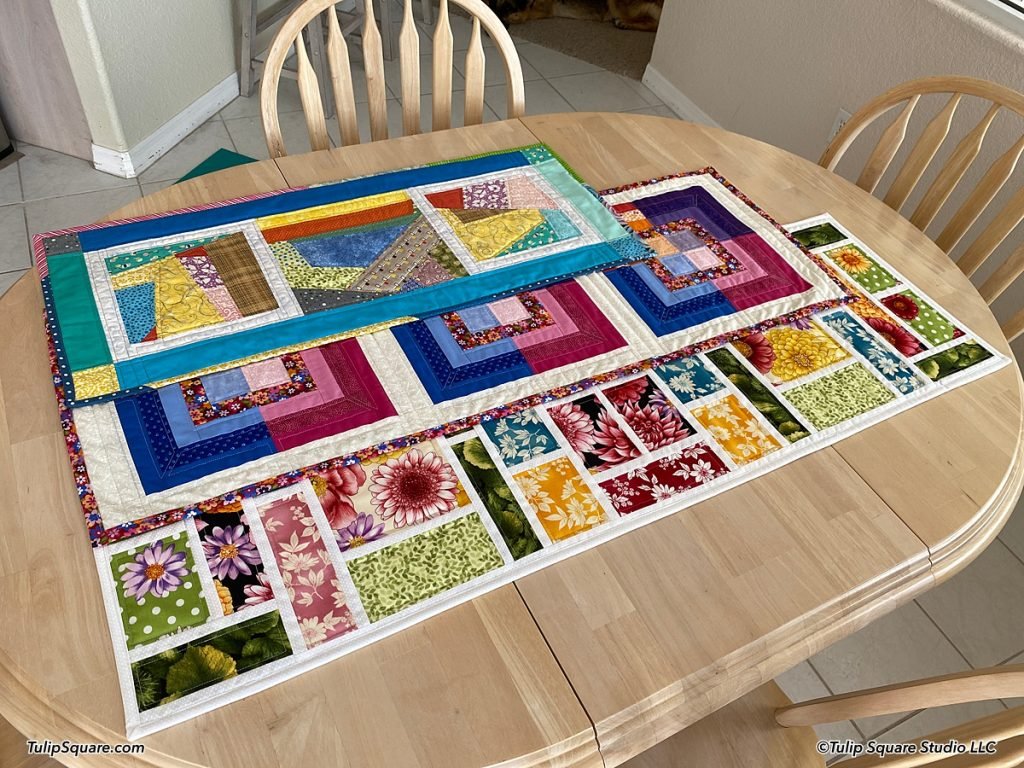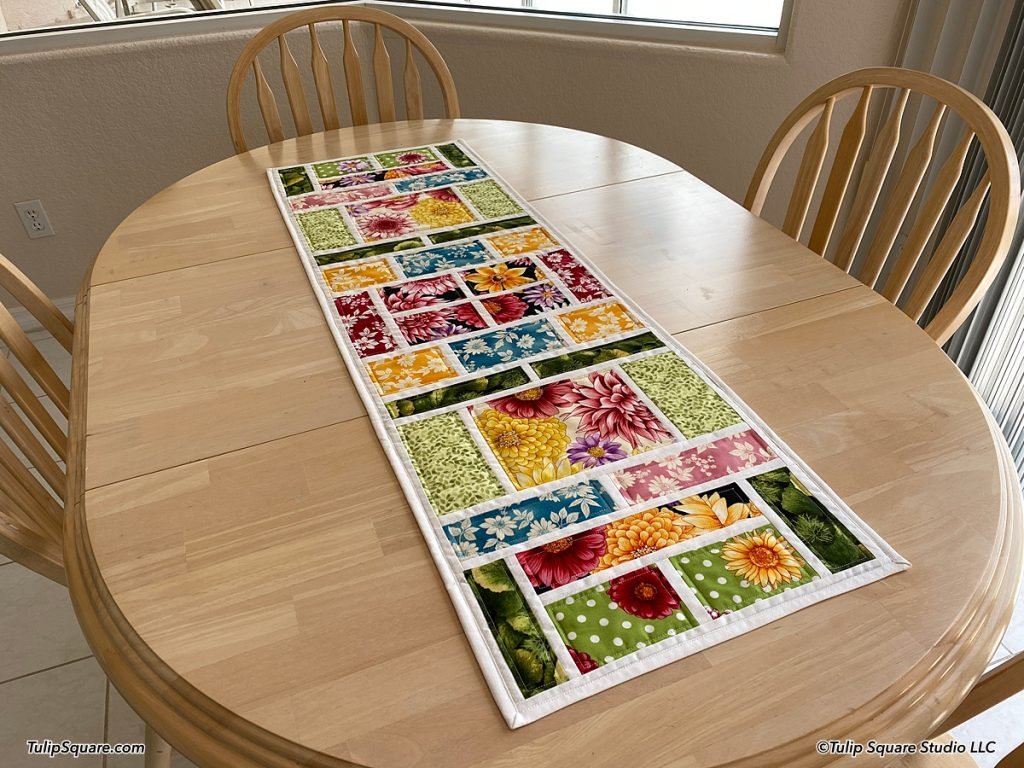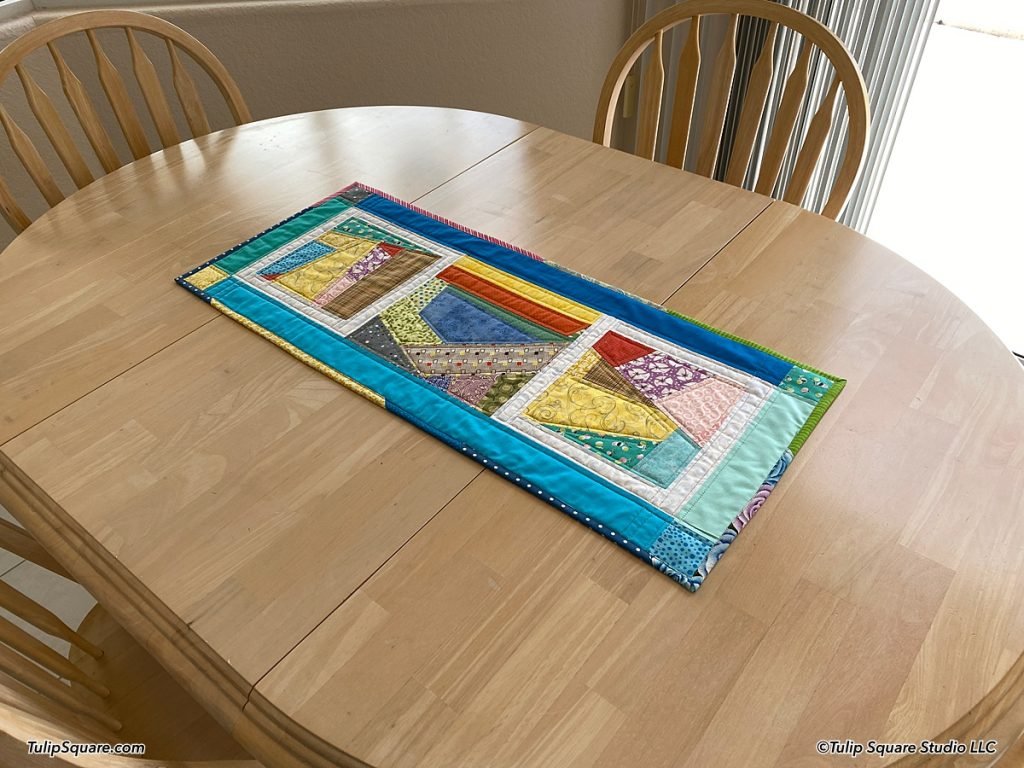 Runners or toppers can also be used in places other than a kitchen table. They look nice on a sideboard, buffet or coffee table, and can even be made to hide the top of an unsightly bookcase or shelf. You can also make one long enough to decorate the end of a bed. So basically, runners and toppers can be pretty much whatever size you want them to be, to fit a specific table or space. We do notice a lot of people use the terms "runner" and "topper" interchangeably, so if you're ever looking for one or the other as a pattern or a finished item, be sure to use both terms, to find all your options. If you make them to sell, we've found the shorter smaller ones seem to sell quicker – 12 to 14 inches wide and under 40 inches long.
---
Placemats are usually 10 x 16 inches to 12 x 18 inches. The 12 x 18 inch size is about as big as you want to have if you want to fit several on your table. If you have a smaller table, you might prefer smaller placemats. They are also nice for use on end tables and nightstands, and can be made to fit the furniture piece if you want. Add the insulated batting when you make one and you have a big coaster that covers the entire end table!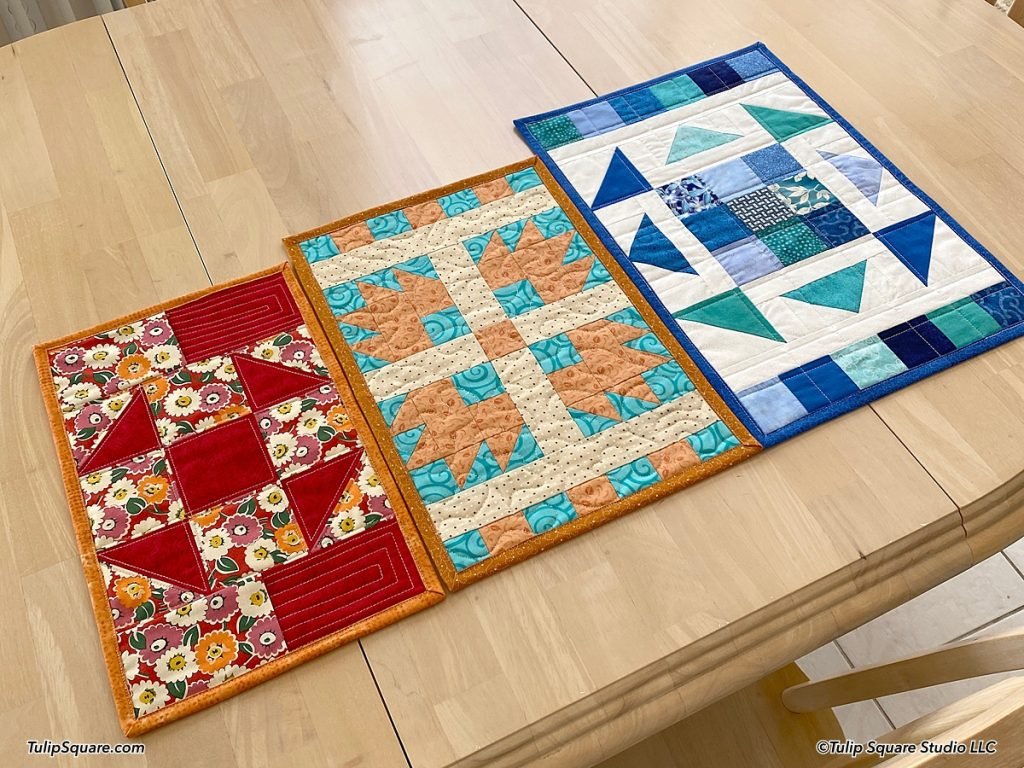 ---
Next we get to the notion of quilt sizes. These also vary a bit, and you can find endless lists online with all kinds of sizes to choose from. With that said, we've made a useful chart with some sizes that are the most popular. You can print this out and keep it handy for reference.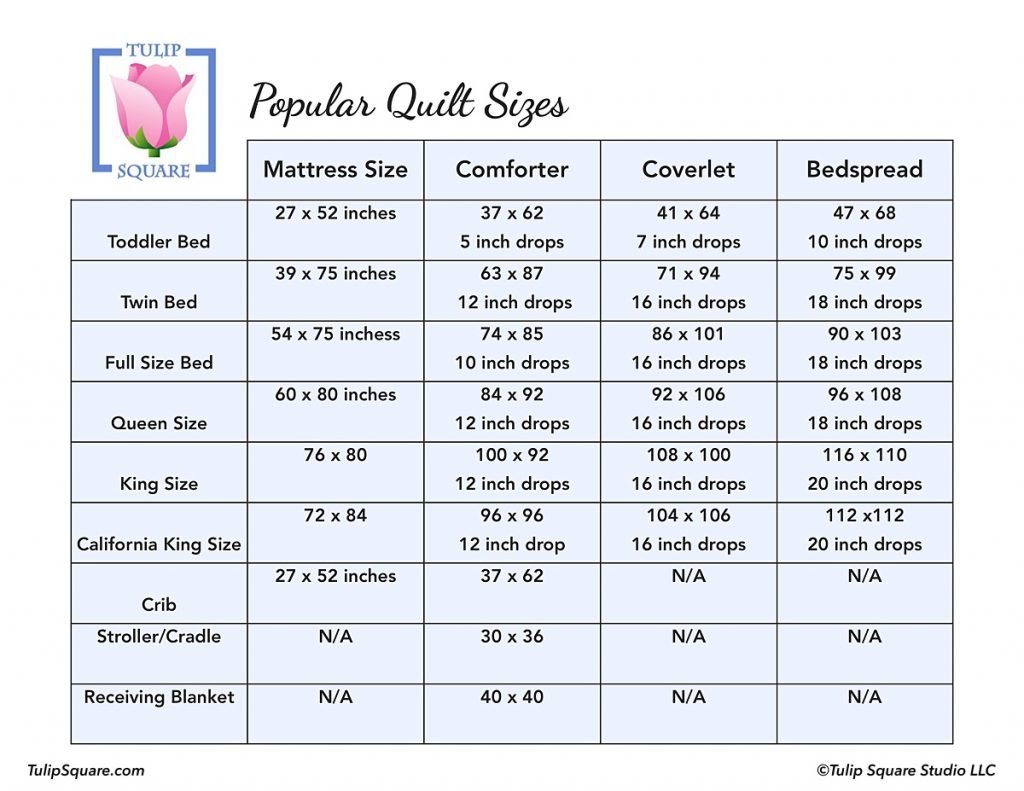 That's all for now, thanks for stopping by!