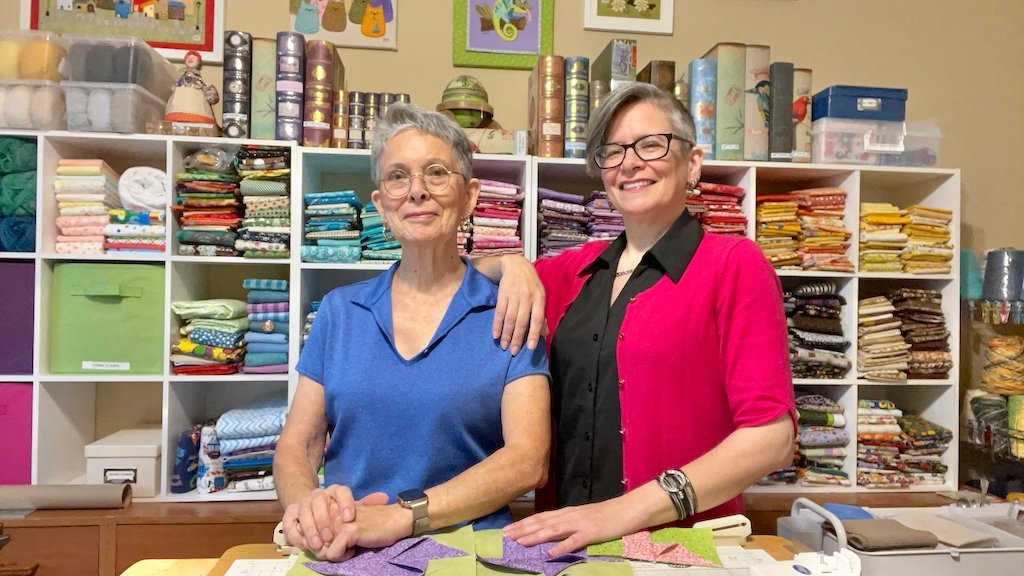 Founded in 2010 by Paulette Morrissey, Tulip Square offers unique patterns for beginning quilters and experienced sewists alike. In 2020, Paulette was joined by her daughter Tes. Working together, they specialize in patterns for useful quilted household items like placemats, table runners, stuff for your kitchen, purses and tote bags, patterns for pets and kids, and specialty items like sewing caddies and yarn totes.
They test sew each others patterns, making sure they are accurate and easy to understand. They love making them in different colors, so you can see what a big difference your fabric choices make! All of their patterns have full color illustrations and step by step instructions, making them easy for anyone to follow. Many beginners have learned to quilt with Tulip Square patterns. Seasoned sewists enjoy these patterns as well, as they can easily skim through for the information they need.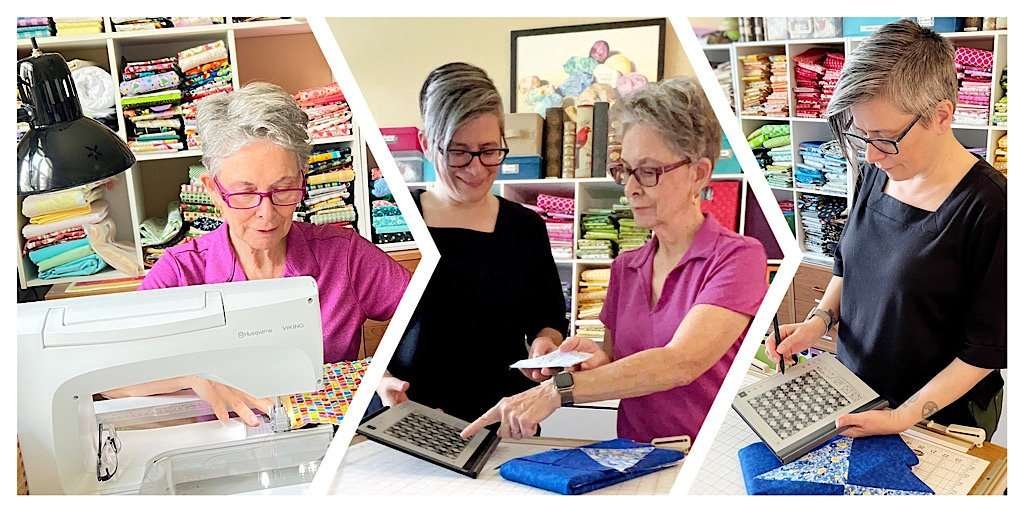 In July of 2021, Paulette and Tes launched their own YouTube channel, where they share their favorite tips and tricks, and host sew-alongs. They have a long list of future videos planned. If there's a pattern or topic you'd like to see a video of, they're always just an email away. There's a good chance it's already on the list, but you could bump it to the top!
They are proud to be part of the Independent Designer Program at Connecting Threads, which is currently the only place you can purchase complete kits for a selection of Tulip Square patterns, with more on the way!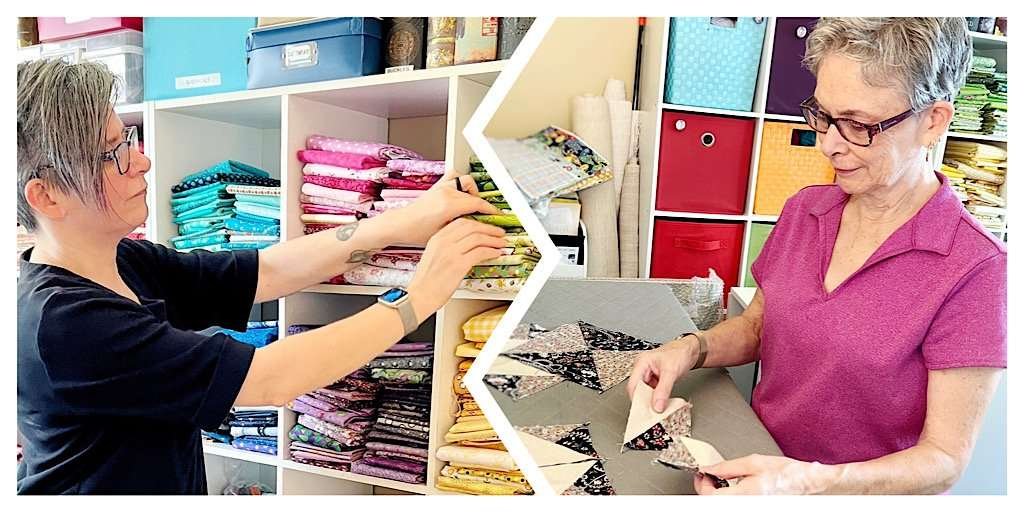 When they're not busy designing new patterns for you, they both enjoy many other creative outlets. Both award-winning artists, Paulette creates fiber art pieces with wool and wool felt, using appliqué, embroidery, and various other techniques. She also weaves, dabbles in colored pencil art, and is a published author.
Tes is an acrylic artist, she paints in a variety of styles and enjoys experimenting with new techniques. She is also an accomplished illustrator and graphic designer, and has several published coloring books.
They both live and work in sunny Florida, and have a lifelong love of sharp cheddar cheese and German Shepherd Dogs.