No, it's not the "new math", it's having fun with patterns! Did you know you can take parts of a pattern, add it to another pattern and come up with a whole new creation? It's easy. 
 Maybe you have a pattern you like some parts of, but not other parts. Change up only some of the parts and you get a whole new look.
Here's an example, using patterns #539 Crazy Boxes and #585 Pinwheel Pals. Both are table runner patterns. Maybe you like the nice framed blocks in the Crazy Boxes pattern, but don't like the simple centers. What if you used the little pinwheels from the Pinwheel Pals pattern for the blocks instead? Or you could use both of the blocks from Pinwheel Pals. You can have several new looks that are completely different from both original patterns, so it's kind of like getting a third pattern for free!
---
You can make either or both of the six inch blocks from the Pinwheel Pals pattern – 6 of each or 12 of one. Change the colors however you like. Play around with the design.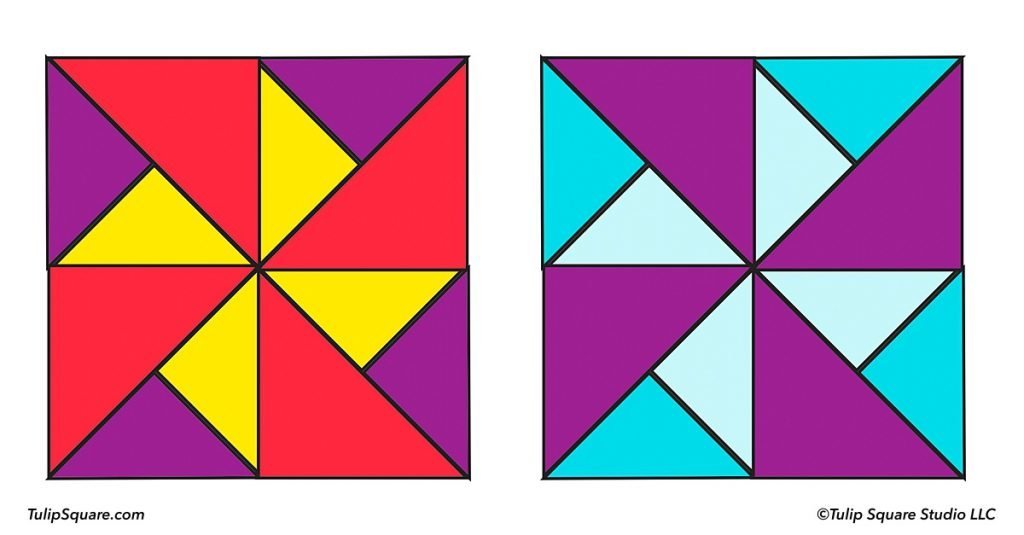 ---
Here we show you using all 12 pinwheel blocks. Pinwheels can be all the same, or all different colors – color sure makes a big difference! That would be a fun runner, wouldn't it?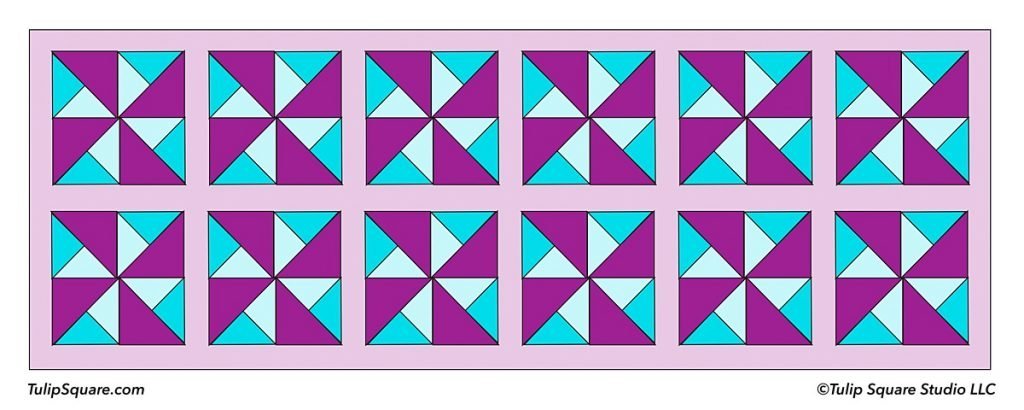 ---


Here's a couple examples using two alternating blocks. See how different the runner looks by changing the colors in just one of the blocks?
We hope this gives you an idea of how endless the possibilities are for practically any pattern. We would love to see and hear what modifications you make with your patterns. Don't forget to join our Facebook group so you can share your creations with others!